Is price per gallon the best factor?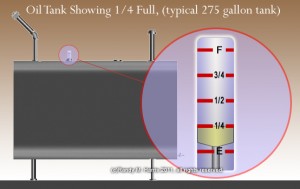 New England winters can be tough, and home heating fuel costs can make things even tougher.
If you're like many people in the North Eastern U.S.A, you heat your home with oil, and recent surges in petroleum prices have caused your heating bill to double (or more) in the past few years.
Due to seasonal fluctuations in pricing, many fuel oil companies offer programs to help spread the cost over the entire year. Others offer a low per-gallon "C.O.D." price. Before discussing "cost", knowing the oil company's lingo will help. Below are some of the terms used and
...[read more]